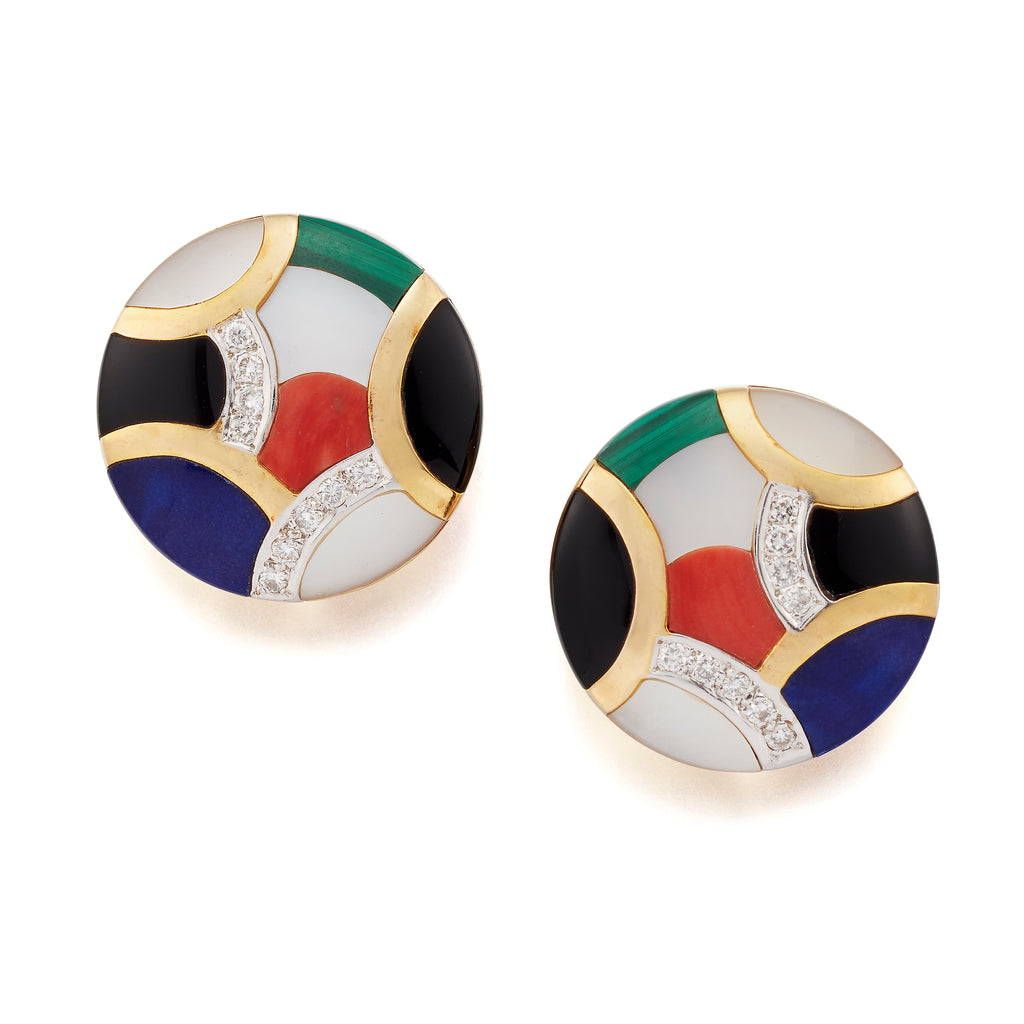 Asch Grossbardt Diamond, Enamel 14kt Yellow Gold Disc Earrings
$3,105.00
Asch Grossbardt Diamond, Enamel 14kt Yellow Gold Disc Earrings with post and clip fittings. Works of art for your ears.
Jerome Grossbardt and Larry Asch, two jewellers whose ancestors encompassed over 200 years in the jewellery business, co-founded a company that would become the leading manufacturer of high quality inlaid gold jewellery.
A jeweller's mark registered in 1947 confirms that Asch Grossbardt was founded that year by Jerome Grossbardt and Larry Asch. The firm's specialty was listed as "Inlay Jewellery." The manufacturing company was based in New York City, making it a convenient supplier to the many Manhattan jewellery firms that populated the Big Apple.
Over the years, the company's reputation would expand to upscale jewellers across the globe.